Want to start a profitable blog and make a successful career as a blogger? So how to start a profitable blog in 2020
Believe me both of them are possible!
what's better than following your passion and making passive income along. Just trust the process and be consistent with your actions.
People all around the world start blogging for many reasons and some of them are:
Travelling around the world and sharing experience
Passive income and money making
Free stuff from brands, from gadgets to other stuff for review
Documenting your thoughts
Inspiring and motivating people
Telling stories
Teaching different subjects in which they have expertise
or any other
Your's could be one of above, or any other, either way, blogging could help you achieve all your goals.
So, without delaying any further, let's learn how you can start a profitable blog today.
This is a detailed guide which includes some theory and practical knowledge. Take your time through the following steps to start your profitable blog.
In this comprehensive guide, you will find answers to all these questions and you will be able to start a profitable blog
Here are steps on, how to start a profitable blog in 2020:
Step 1: Select the blogging platform
Step 2: what your blog is about? How to identify a profitable niche?
Step 3: Pick a blog name & domain name for your blog
Step 4: Picking the hosting to start your blog
Step 5: Setup your blog
Step 6: Design your blog
Step 7: Install important wordpress plugins
Step 8: Plan your content
Step 9: Writing your first blog post
Step 10: Add important pages on your blog
Step 11: Driving traffic to your blog
Step 12: Using Social media platforms effectively
How to start a profitable blog in 2020 from scratch and with Zero experience
This blog creation guide is especially created for users like you who are just starting out and knows a little or nothing about blogging.
If you will follow all the steps carefully, Within the next few minutes, you will have your blog up and running.
Step 1: Select the blogging platform
The first and foremost answer you should have is, where should you create your blog?
There are number of blogging platforms out there, and people have different opinions about each of them.
Most of the bloggers start blogging on the wordpress platform
wordpress is popular because its easy to use.
Let me tell you an interesting fact: 35% of the websites in the world are powered by wordpress.
How to start a profitable blog in 2020
Make sure you don't confuse yourself with wordpress.com and Self hosted wordpress blog
A self hosted wordpress blog (wordpress.org) is what you need
Step 2: What your blog is about? How to identify a profitable niche?
The first thing you need to do is to find the profitable niche for your blog. By niche, I mean finding a topic on which you will be publishing articles.
In 2020, you need to concentrate on single niche or topic to ensure your success in blogging. You can't just put any random content and make money.
You may like multiple topics and even consider yourself jack of all trades, but starting a blog with multiple topics will not be fruitful, as people like to subscribe a blog which is considered authority on a particular topic.
Moreover, Google which is the largest search engine prefers a website which is built on a single topic. For example, on kawalpreet.in, I share articles related to digital marketing and that's how you found us.
Now the important question is
how to find the topic of your blog?
Here are few pointers that will help you to get started:
You need to find a topic that you know better than anyone else. It doesn't matter to be related to your job or education, so it could be literally anything. Just take a deep breath and think about the topic that you most like to talk about, make sure you can comfortably talk about it for hours.
The good idea is to pick a topic that you usually read about, make your you have keen interest in the topic you are choosing.
You can give your opinion about particular topic and add value with your insights.
If you are a newbie the best way is taking pen and paper to write down topics in different columns, for example Marketing, stock markets, psychology, technology, finance, photography, healthcare and babycare. Now just try to think of 5 blog posts that you would like to write on to your blog. Choose the niche you liked the most.
This is a crucial step before starting a profitable blog, as it will help you identify a topic in which you are passionate about. The goal here is to identify a niche in which you can consistently write hundreds or thousands of articles.
This will also prevent you from burnout when your blog will be live and you are required to write on consistent basis.
I assume you have selected the niche for your blog that can make money for you
Selecting an appropriate niche is the first and foremost step for starting a new profitable blog.
Step 3: Pick a blog name & domain name for your blog
Domain Name:
There are 5 rules that I usually follow while picking a domain name
Easy to remember and recall
Easy to type
Easily brandable
Easy to pronounce
Short and simple
A domain name is the URL of a blog, which a visitor will use to open your blog.
For example – kawalpreet.in
A custom domain can cost you between $10 to $20 per year but, I have shared an amazing trick with which you can get this domain free for one year.
There are few rules which will definitely help you to pick the best name for your new profitable blog. I have learnt a few tricks with my experience in blogging.
Prefer .com domain name above anything else.
Don't confuse your visitors with your domain name.
Remember to choose a name that is easy to pronounce and easy to type
Name of your blog is very crucial in my opinion and you can also have a domain name under your own name and it's a great way to build your portfolio and promote yourself as a brand.
I although recommend you to have a unique and generic name so that in near future you could hire a team running it.
Kindly be creative and follow 5 rules I have shared above. Here are few things that you should avoid while selecting the domain name for your new profitable blog:
Never use domain extensions like .info, .net and so on, because they rank bad in the search engine. I always prefer and suggest to use a domain with extension like .com or .org
Step 4: Picking the hosting to start your blog
Web hosting is where you can install wordpress. This is a server which stays online 24/7 and all your blog's images, your blog's design and everything will be stored on this server.
This is how your website will be up and running 24/7.
The good thing is, hostings are cheap.
There are plenty of hosting service providers but for your blog:
Bluehost is the idlest choice as it offers everything you need to start your profitable blog
Benefits of getting bluehost as your service provider are immense
1 Website
Free SSL Certificate
50 GB SSD Storage
Free Domain for 1 Year
5 Parked Domains
25 Subdomains
$200 Marketing Credit
Easy to use Cpanel
Live Chat Support
30 day money back guarantee
and the best part is its price, it only costs $2.95/Month
Step by step guide:
Click on Get started
Select the basic plan if you want to start one blog or plus plan in case you want to start multiple blogs at once.
Once you choose your desired plan, on the next page you can choose your free domain name, if you are still not sure about your domain name then just click on choose later.
On the next page, fill your contact information and pay special attention to package extras as you can always skip few things to save money.
Domain privacy protection is important and you can uncheck everything else.
You can pay via credit/debit card or if you want to pay via paypal then you can click on more payment options.
Once you make your final payment, bluehost will create your blog in 10 minutes and this will be done automatically so will save you a lot of hassles as a beginner.
Step 5: Setup your blog
As soon as bluehost completes the installation process of your blog the next step will be playing with the wordpress settings, complete some basic settings and you can start writing your first blog post. To make it simple i will give you exact steps that you can follow for setting up of your blog.
Delete the default post, page and comment
Log in to your WordPress dashboard and go to Posts > All Posts and delete the default "Hello world" post.
Similarly, go to Pages > All Pages and delete the default "Sample Page".
And finally, click on "Comments" and delete the default comment.
This is done in Settings > General
Make sure your timezone is correct as per your local time so that when you schedule your posts they get live properly as per your time.
You can also make changes to "site title" and "tagline". These two things are very important because it shows up in the google search.
you can also share a email address so you can receive important emails regarding your account.
Enable or disable user registration
You need to decide if you are going to have a single author blog like (kawalpreet.in) or need a multiple author blog like yourstory etc. If you will allow guest posts in that case you can expect multiple spam registrations.
To allow this, tick off the "Anyone can register" box, and set the "New User Default Role" as "Contributor".
If you don't want people to register, don't tick the "Anyone can register" box.
Setup wordpress discussion/comments settings
Now, go to Settings > Discussion.
This can get confusing if you don't know what to do here. But just follow the above screenshot and you'll be good.
This setting will greatly improve the way WordPress handles images.
By default, WordPress create multiple sizes for every uploaded image. This is not a good practice. This will load up your blog with unnecessary files and your blog will quickly become bloated.
Go to Settings > Media, and use the below screenshot to configure the proper settings:
Step 6: Design of blog
As you know first impression is the last impression, design is very important aspect of blogging.
Design will ensure that visitors will love your blog, they will also be able to recall and remember your blog from the design. Design your blog like you get ready for attending any party for family function.
Don't worry you don't need to create your own themes as wordpress has a concept called "wordpress themes". These are readymade designs that you can use and even make certain changes to them as per your requirement.
You will see a lot of free and paid wordpress themes. I always recommend starting with the free version of theme and if you like it and need to get it to next level then go for premium themes. In case you directly want to start with premium theme, in that case you will get startup and support guide and moreover you will be having quality design for your blog.
Step 7: Install important wordpress plugins\
There are thousands of wordpress plugins out in the market, obviously some are free and some are paid. I will give you the plugins that must be installed from day 1
How to install your first plugin?
Plugins>Addnew
Here are some of the plugins that I recommend you to install on your newly created wordpress blog
There are n number of plugins available, but the above plugins will ensure that you have some basic set of plugins installed on your blog.
If you have followed all these steps, until now your blog must be up and ready. keep it up
Step 8: Plan your content
Before you start writing any mumble jumble article, just create a content plan either on google sheets or you can use Trello board.
List 5 to 10 topics you would like to write an article on
Do proper research regarding keywords and what people are looking for that particular topic.
Make sure to identify which keywords you need to incorporate in your article and which keywords you need to forget.
Also make sure to write the article in a manner that you are explaining something to your friend
Step 9: Writing your first blog post
Now the real fun begins, writing your first article.
Here are the guidelines to help you write your first blog post
Follow these tips to avoid the mistakes that every newbie makes:
Whenever you are writing your content, imagine there is a person sitting next to you and you are talking to this person. Always write your blog in first person tone, because there is a single person who is reading your blog. That is the reason you are reading this blog alone and that's why my tone is "I" and "you".
Your content must fully cover about the topic you want to write about, cover every aspect of that topic that he doesn't need to go to any other website for further information. Feel free to write more than 1500 words.
Don't copy any images from google, rather than use websites like Pixabay, pexels and shutterstock.
You can also embed videos from youtube.
Step 10: Add important pages on your blog
There are some important pages that you need to create on your blog. You can also add them over the course of next few weeks.
First page is your about page, which will contain details about your blog and you
Contact page, you can either use any plugin to create a contact form which will help people to connect with you.
Step 11: Driving traffic to your bog
So, if you have followed this long then your blog must be live.
Now you need to drive traffic so people can look at your work of art
Share your article on different social media platforms
Guest post on other popular blogs
Comment on popular blogs
Email marketing
Push notification marketing
ebooks
Step 12: Getting social
After you have established your blog, make your blog social so that readers can join the community.
Create a facebook account
Create a instagram page account
Create a twitter account
You can use these accounts to share news with the community you build. You can ask people for feedback and suggestions.
So now the main question in your mind will be how you are going to make money from your blog? don't worry.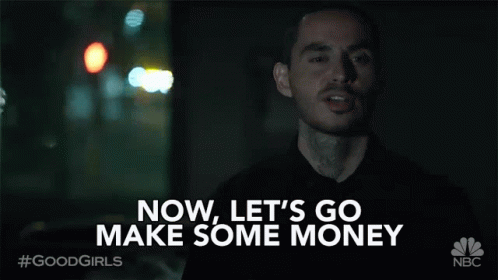 There are many ways by which your blog can earn passive income for you.
Here are some of the most popular ways:
Direct ad sales
Affiliate marketing
Sponsored content (Get paid for writing about others)
Amazon affiliate program
Media.net
Own digital products like eBooks, Online course
Welcome to the world of Blogging! here I conclude this article on "How to start a profitable blog in 2020"
I tried to cover as much as I could for a newbie to get started, but if you still have a question in your mind before starting your new blog on WordPress, feel free to comment below.
Do share this start a profitable blog guide with others who want to create a blog for sometime.